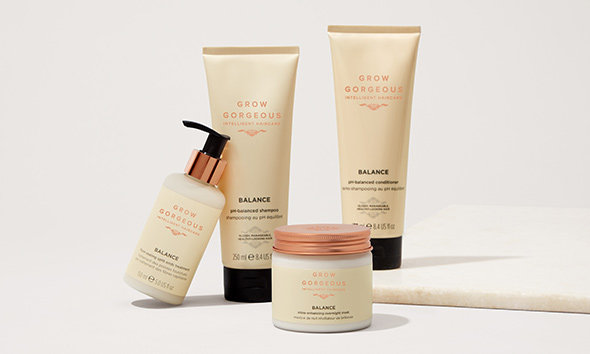 BALANCE RANGE
Hair type: All hair types.
Intelligent Haircare Ingredients: Amino Acids, Allantoin, Green Tea Extract, Burdock Root, Ivy, Rice, Fenugreek Extracts and Cuticle Smoothing Technology.

SHOP BALANCE
Introducing Olivia Rose Smith
Discover why influencer Olivia Rose Smith (@OliviaRoseSmithx) has partnered with us as an Ambassador and how she achieve's gorgeous, healthier-looking hair: "Ever since I lost my hair GG is the only products that I have really used and absolutely swear by them. I have seen the research that goes into it, I have met the scientists behind the products. It's so important for me to use because I don't want to be damaging my hair as it's brand new."
Nourish and smooth strands
Discover Olivia's top hair hacks to gets glossy, manageable and healthy-looking hair, plus find out her favourite product from the range!