Looking for the best Mother's Day gifts? Look no further… Here at Grow Gorgeous we have a variety of gifts perfectly crafted to show your mum you love her this Mother's Day.
BEST MOTHERS DAY GIFTS
GIFT SETS
1. Thinning Hair Rescue Kit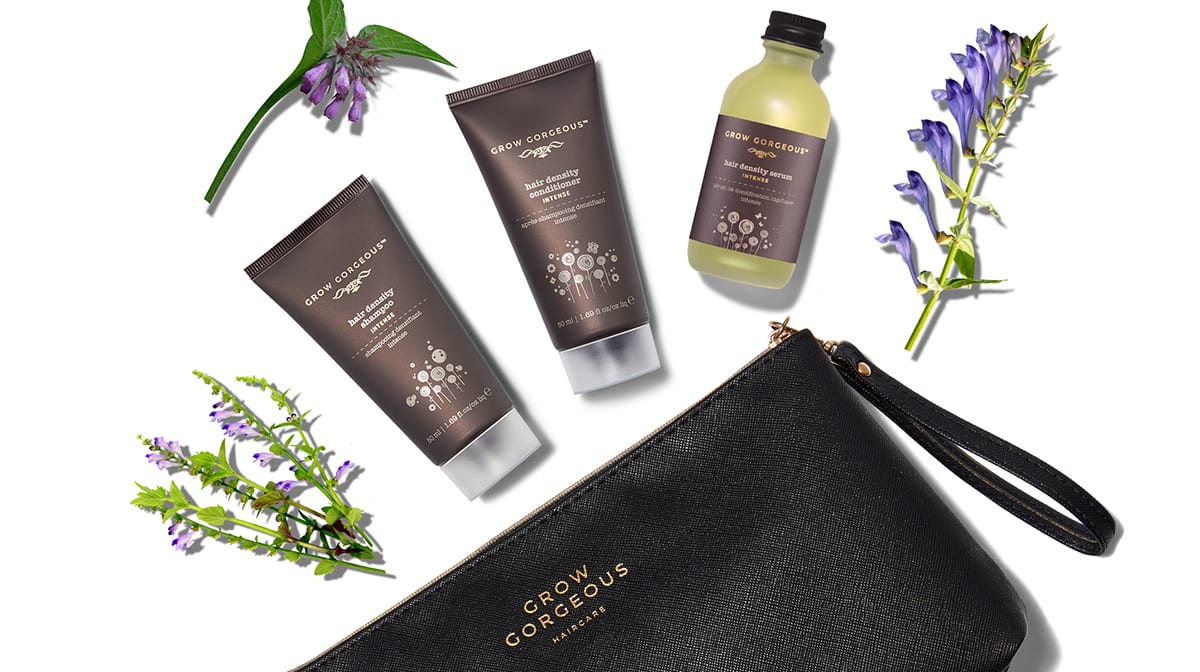 Formulated to nourish and care for thinning hair, our Thinning Hair Rescue Kit is the perfect Mother's Day gift! From our Density Shampoo which breathes life back into strands to our Density Conditioner which thickens and restores softness to hair with a blend of Amino Acids and Hyaluronic Acid. Our Hair Growth Serum Intense completes this dreamy combination by increasing the thickness of each strand by up to 13%*! These travel essentials are perfect for on-the-go busy lifestyles all encompassed in a gorgeous wash bag!
*Based on an independent user trial and instrumental testing.
Or why not try our Intensely Gorgeous Gift which also includes our Thickening Hair & Scalp Mask and a gently gorgeous mini brush!