Here at GG, it's our mission to help every woman fulfill her desire for fuller thicker, healthier-looking hair. Which is why we've been working hard behind the scenes to bring our growing international customers the ultimate experience.
So what now?
If you're a French customer you can now shop with us at https://www.growgorgeous.fr/
And if you're German-speaking head over to: https://www.growgorgeous.de/
Celebrate GG going global!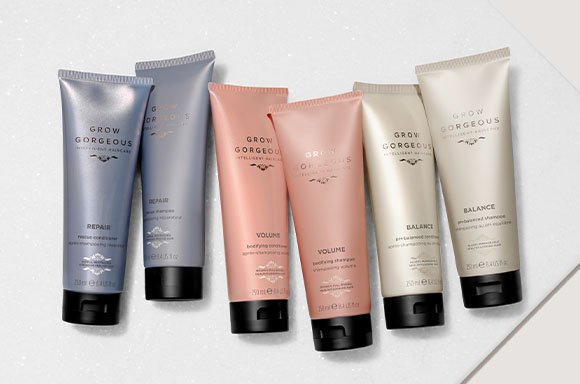 To celebrate our GG Global European launches, we're giving you an exclusive 15% off when you sign up – simply head to the links above and sign up to our waitlist to receive your exclusive reward. Gorgeous, healthier-looking hair is only a click away!
Did you know you can also shop over at https://cn.growgorgeous.com/
Connect with us 
Join us on social where our Grow Gorgeous team will be taking our account global, giving the ultimate hair hacks, tips and tricks and hair inspo. As well as weekly Wind Down Wednesday sessions and takeovers with some of our favourite influencers and stylists. We look forward to connecting with you. DM us! Our international team will meet you there.
Looking for more inspo?
Head over to our YouTube channel to discover how your GG favourites are made, how to get the most of our serums and more!