How much does hair grow in a month? Here at Grow Gorgeous HQ we decided to put it to the test. We gathered our nearest and dearest to undertake a 4-week challenge to see just how much their hair could grow – with the added help of our bestselling serum, of course. 
The Secret to Thicker, Fuller Hair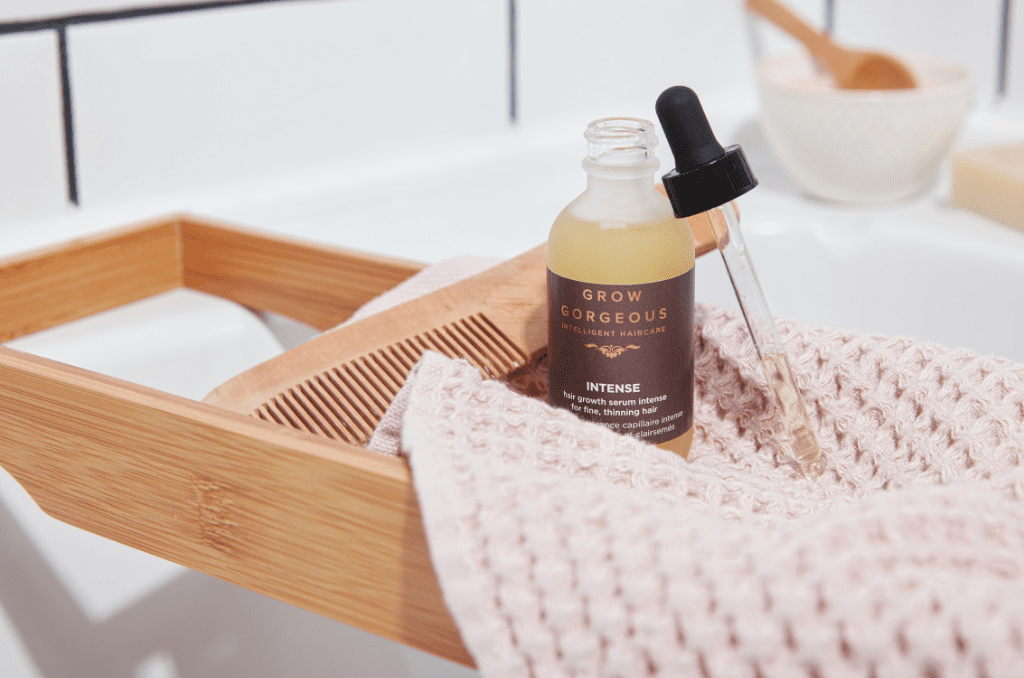 Now if you're a GG fan you may have already used our bestselling Hair Density Serum Intense. But for those that haven't your journey to thicker, fuller hair is just around the corner. This serum is overflowing with carefully curated ingredients that have been formulated with love and care to give your hair a much-needed boost.
With scalp stimulating Caffeine, Biomimetic Peptide, and Red Clover Extract for reinvigorating roots, it works by increasing blood flow to the scalp and lifting existing hair with added volume. Although this serum is perfect for those suffering from hair loss or thinning, it's still a versatile hair hero that deserves a place in your routine regardless.
Check out our handy how-to below to see the best way to apply (and love) this hair hero.
Our 4-week Challenge: The Rules
Use the Hair Density Serum Intense daily as directed.
Try not to make any other changes to your routine.
Abstain from visiting the salon or reaching for scissors, where possible!
Sounds simple? That's because it is! The purpose of the 4-week challenge was to show our customers that by adding a single product into your routine your hair could achieve all-new lengths. We've collated our favorite hair growth before and afters so you can get the best idea of what our Hair Density Serum Intense could do for you. From naturally thick to a little thinner, textured and straight see the results below.
Hollie's Hair Growth Before and After
Proving that the Hair Density Serum Intense can be used even by those who have naturally thicker hair, is Hollie. Not only is her before shot giving us major hair envy, we're even more impressed with the growth she achieved by the end of the 4-week challenge. Statistics show that most people have only a 1/2 inch of hair growth per month on average. With the addition of the Intense Serum Hollie tripled this, measuring in with approximately 1.5 inches of growth!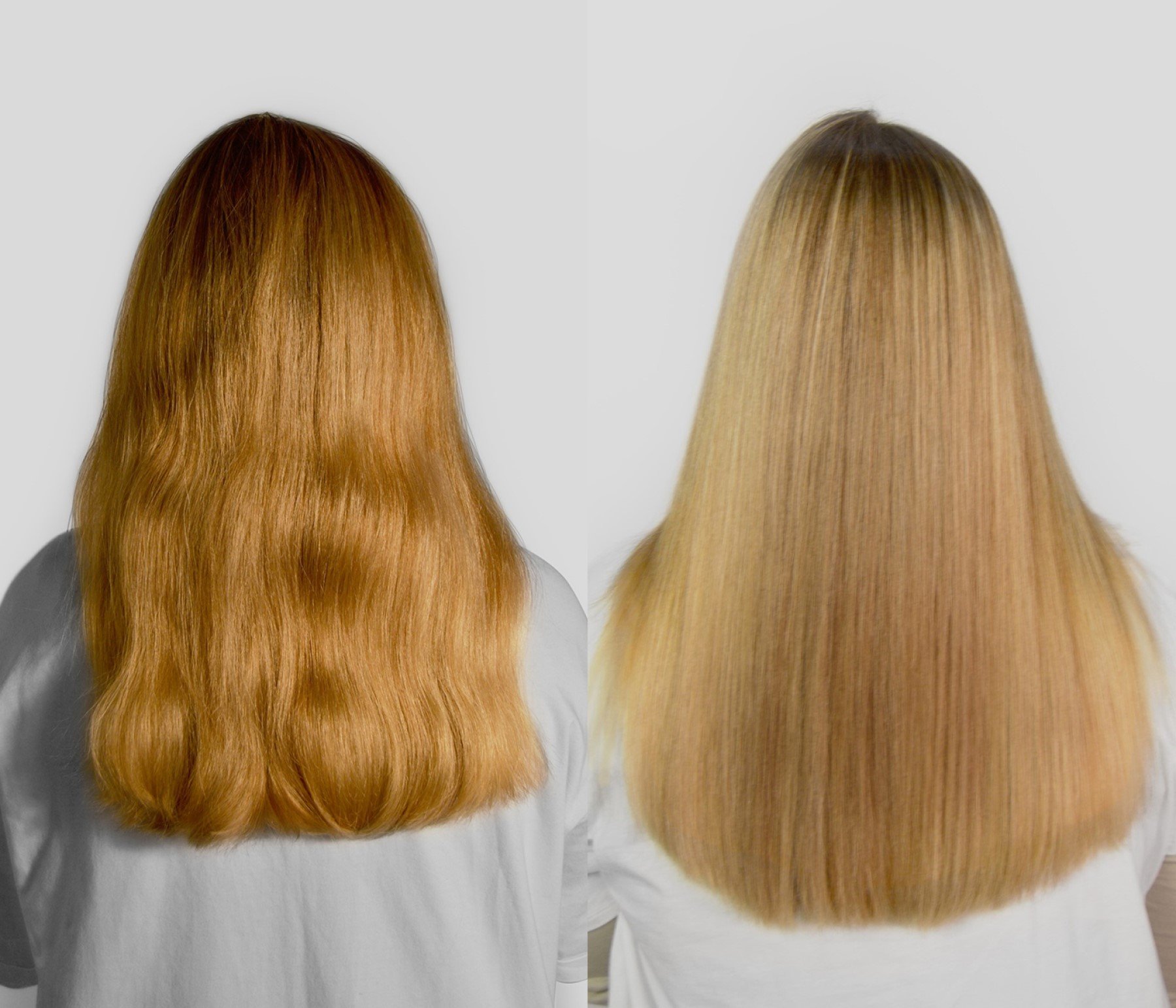 Lucy's Hair Growth Before and After
Lucy has medium to full hair that is color treated. By including the Hair Density Serum Intense in her routine she saw an increase in growth and hair that looks smooth with visibly fuller roots to boot! Lucy uses the Defence Range Duo to prevent her hair colour fading and ward off damage from environmental stressors, keeping her hair in tip top shape and the best condition for growth!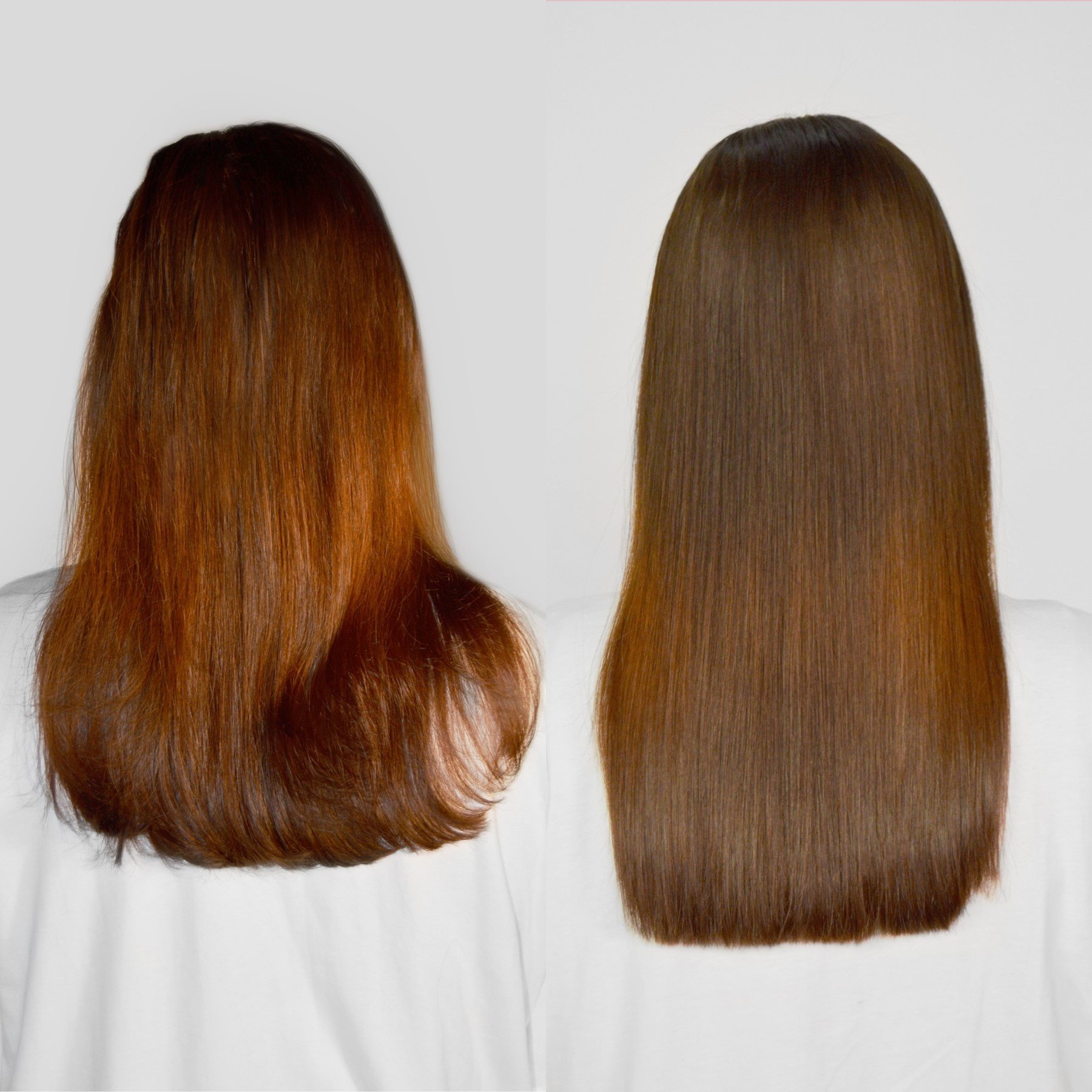 Camilla's Hair Growth Before and After
Camilla's natural hair is beautiful and bouncy, to begin with. We love the added definition and volume Camilla achieved after the challenge! Growth in curly or textured hair is often more difficult to measure, as shrinkage does occur. The apparent length of textured hair can change depending on where someone is in their wash cycle or how humid it is outside. Despite this, we still noticed big improvements in the volume of hair closest to Camilla's scalp and thicker, fuller curls in the back too.

Top Tips for Hair to Grow Faster
Feeling inspired? Want to maximize your growth potential? For enviable results, we recommend using our Intense Range in addition to our bestselling hair density serum. Not only does the range include a shampoo, conditioner and mask, but also our Hair Density Serum Intense. Much like your morning coffee, these caffeine-rich, products are packed full of the best ingredients to kick-start your hair growth.