Here at GG, we live for the summer time; sun kissed skin, warm evenings spent sipping cocktails and the promise of faraway adventures have us feeling all kinds of excited. Whilst there's nothing better than this glorious season, the summer sun can be trying for our tresses, so it's important that we take the time to understand how the sun can impact our hair health and how best to tackle sun damaged hair.
Is the sun good for your hair?
Like all things, sun exposure in moderation can benefit our hair as the Vitamin D emitted can help it grow healthier, thicker and longer. However, overexposure can be incredibly detrimental, with UVA and UVB rays harming the hair cuticle, leading to unwanted effects of sun damaged hair like discolouration, brittle strands, thinning and frizz. This is why it's super important to take the necessary steps to protect hair from this kind of exposure and to give it the helping hand it needs to naturally repair.
Protect against sun damaged hair
Our NEW Defence 3-in-1 Leave-In Spray is your all in one go-to for stronger, radiant hair. Expertly designed to protect strands against the damaging effects of not only sunlight but pollution and heat!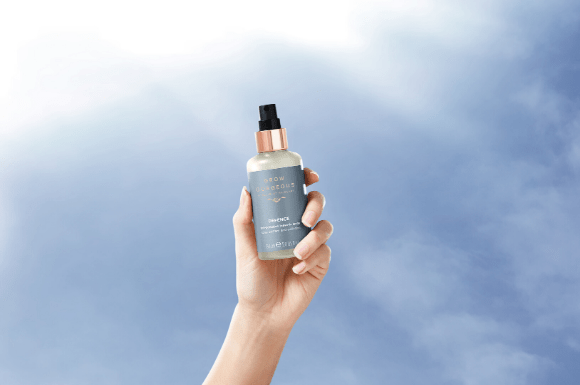 Keep out of the sun when it's strongest
Avoiding sun damage to hair requires many of the same practices as protecting our skin from the sun. This includes avoiding overexposure to direct sunlight between the hours of 10 am and 4 pm when the UV light is strongest. If you have to go out, it's best to wear a sunhat to keep those strands as protected as possible.
Keep hydrated
Much like our skin, hair needs hydration. Drinking water helps provide the cells in our body with energy, including the cells that are responsible for hair health and growth. Water nurtures these cells and provides them with the vitamins that they need meaning that drinking water in hot, sunny weather will work wonders to help protect again sun-damaged hair.
Co-wash
Summer weather can make hair seem dirtier, as the heat can make our scalps sweat a little more. This means it can be tempting to over wash in an attempt to compensate for the additional build-up, however, this will strip hair of vital oils that help to protect and shield it from the sun's damaging rays.
Instead, use Curl Defining Cleansing Conditioner every other time you would usually use a shampoo. This will still cleanse hair as necessary without stripping it or leaving it vulnerable to damaging external factors.
Avoid excessive heat styling
It's no secret that heat styling damages our hair, impairing the keratin sheath that sits around the strands. When our hair is then subsequently exposed to sunlight, the harmful rays can more easily penetrate and cause further damage.
Instead of spending hours straightening or curling, fighting a losing battle against the inevitable humidity anyway, instead identify a styling product that will allow you to wear your hair at its most natural and most fabulous.
How to repair sun damaged hair
When hair feels as though it's reaching breaking point, grab the Grow Gorgeous Repair Regime  to restore your tresses to their former glory. Routinely.
Our unique shampoo and conditioner restore and repair from within, getting inside the problem of hair damage and reinforcing strands instead of just masking the issue. Rich in Cupuassu Butter, Amino Acids and Bamboo Extract to repair, protect and strengthen damaged strands.
GIVE YOUR HAIR SOME R&R
Discover our  hair repair products that…
Repair, protect and strengthen hair damaged by bleaching and excessive heat styling.
Reinforce hair fibres, increasing strength and elasticity so hair is resilient to breakage.
Intensely nourish and condition dry, weak strands to leave hair hydrated, smooth and soft.