What is rice water & why is it good for hair?
With social media being flooded with the powers of rice water – how to make it and its benefits for hair – many users have posted their routine online, fuelling the craze for rice water and its exceptional moisture boosting properties.  
Rice water is the starchy water leftover from cooked rice or rice that has been left to soak. It is called starchy water because starch is a type of carbohydrate: most plants, rice, potatoes and wheat store their energy as starch.  
Traditionally, a rice water 'rinse' has been used for hundreds of years in China and Japan because of its nutrient-rich hydrating properties. Here at Grow Gorgeous, our high–performance formulas utilise the power of rice, with products that are fortified with rice proteins and fermented rice water, delivering transformative results for a full spectrum of hair types.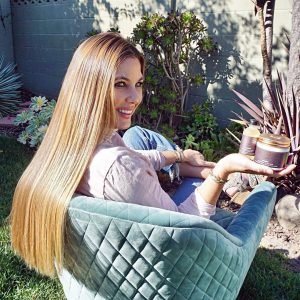 @beautyprofessor
Is rice water good for hair growth?
Rice water has many benefits due to the array of nutrients in the water: amino acids, vitamin B and E, minerals and antioxidants. Rice water builds strength from root to tip, stimulating blood flow, removing product build-up and clarifying the scalp. Strands benefit from these transformative nutrients, leading to healthier tresses from the roots. 
How can I make my hair grow overnight?
For optimum hair growth, scalp care is important. To penetrate the surface layers of the scalp, our Sensitive Ceramide Rich Hair and Scalp Mask instantly nurtures hair while you sleep. Apply a generous amount to dry hair and massage in, rinsing in the morning. In addition to fermented rice water, this mighty mask is brimming with oat lipids, tiger grass and fermented agave extract to rescue itchy scalps, purify and boost hair's natural defences. Discover a rice water treatment that leaves hair noticeably glossy and vibrant.