Every woman has their go-to hairstyle for going about their day-to-day lives (we totally get that, hair is a part of your identity after all) but the problem with having a set style, no matter how well it suits you, is that it soon starts to become old and feel a tad dull and boring. At Grow Gorgeous we're all about making the most of our hair and always wanting to feel our absolute best but we also appreciate that we're not able to spend hours every day primping our hair. So what to do when you're short on time or simply can't be bothered with your hair one day? Bun it! Yes a sleek and chic bun is the answer to all your hair woes.
It's a minimal effort/ maximum impact look and we love how you can tailor it to your individual taste and style.
Add a little embellishment
A simple chignon can be elevated into a whole new style with a little embellishment. Adding an eye-catching hair grip or detailed comb can take a low bun from everyday attire to a style that wouldn't look out of place on a bride.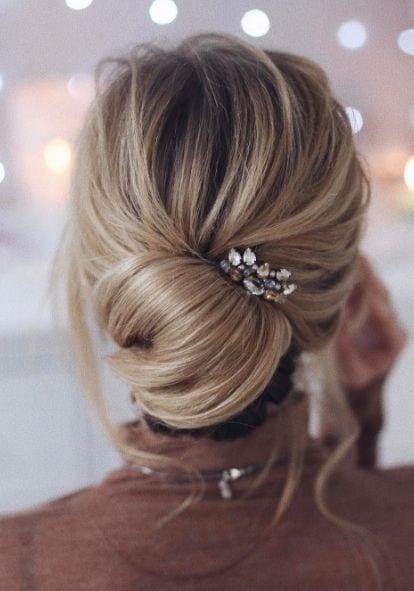 Wrap a silk scarf around your hair
We're seeing silk scarves feature heavily in accessorising an outfit; from wrapping around handbags to being worn as belts so why shouldn't they decorate our hair? Wrapping a scarf around your bun takes hair from overdue-a-shampoo to really making a style statement.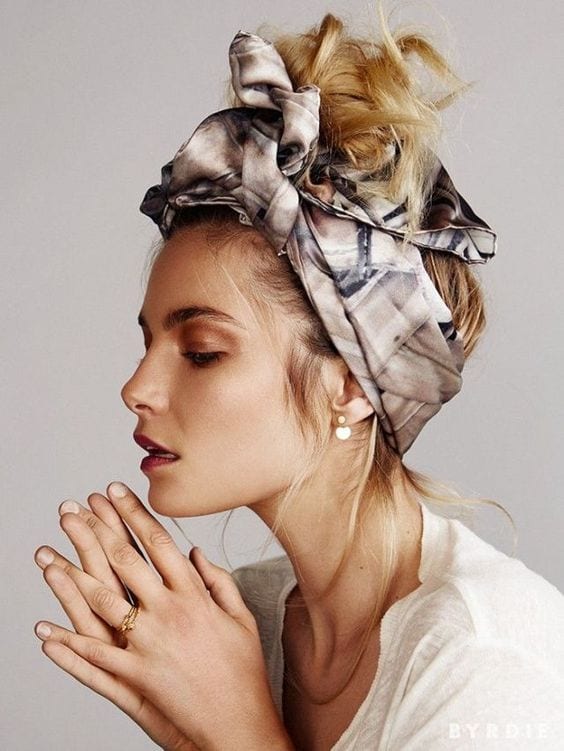 Try an undone bun
This style works well with some texture in the hair so when you're contemplating whether you can get away with one more day without washing your hair, know that this style works best with a bit of grit to the hair. This style looks effortlessly undone like the sort of style you seen on a runway when in fact you'll know it took you all of 30 seconds to do (shh, we won't tell.)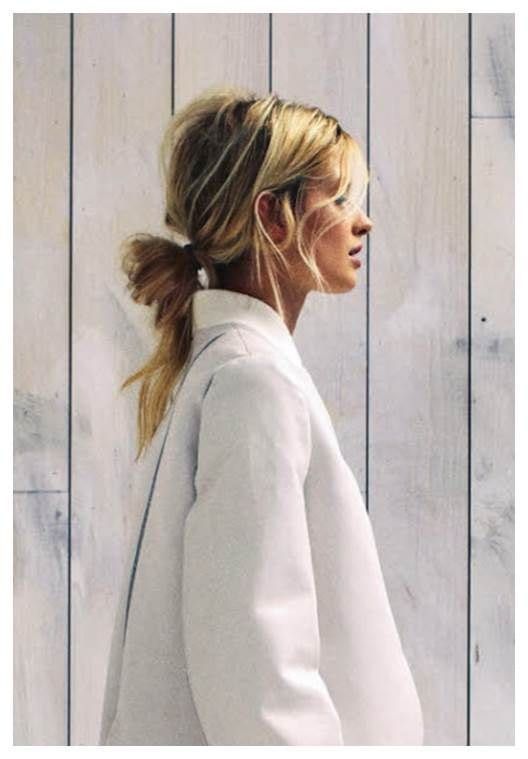 Half-up bun
Some women feel that their hair is their security blanket and they just wouldn't feel themselves if that had all of their hair off of their faces (we totally get that!) so as a happy compromise to a sleek and chic updo try a half-up bun (that's known as a 'hun' FYI). You still have hair down to frame your face should you feel a little self-conscious having it all scraped back but your hair looks pulled-together with something different going on.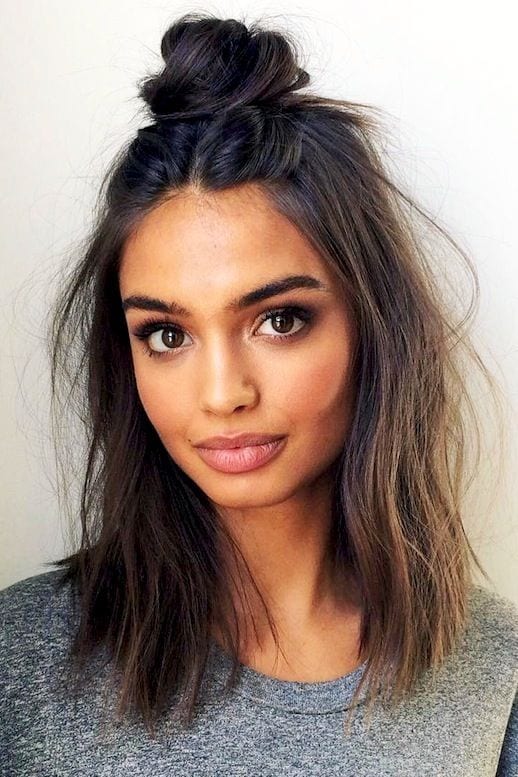 Clean and classic
This is our favorite look for many reasons; it is timeless, so neat and it works for any occasion. This style works as well on freshly washed hair as it does hair a few days old. Keeping it simple with a neat bun sitting low at the nape of the neck will never not look chic.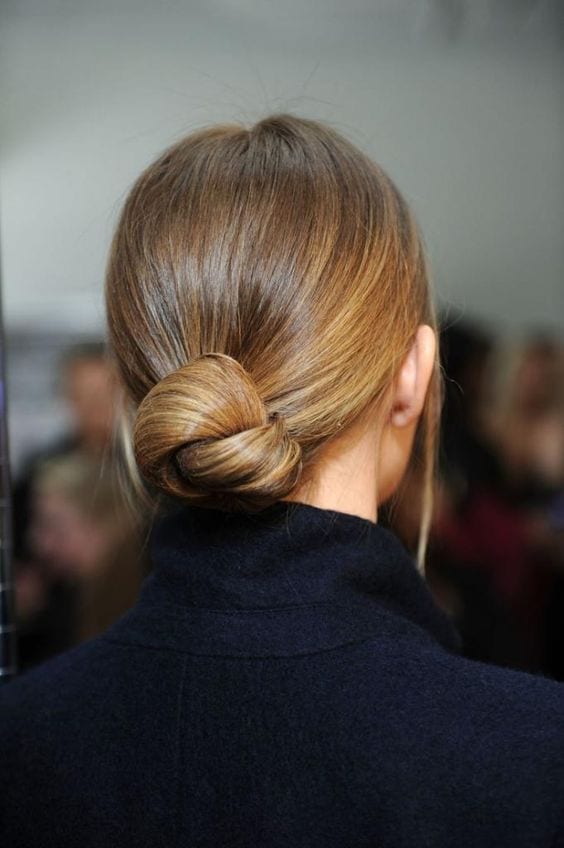 For hair inspiration and a behind the scenes look at Grow Gorgeous follow us on Instagram