Haircare's hottest trend: Skinification of Hair
It's the latest trend to hit the beauty world but what is skinification of hair? We caught up with our Technical Director Robin Parker to explain all and find out how you can take your hair to the next level by using skincare technology.
Our formulations
Conceived by skincare specialists, formulated by haircare experts, tried, tested and loved by hundreds of gorgeous women. We understand the importance of looking after your scalp for your hair to look its best, which is why Grow Gorgeous focuses on health from within. Scalp and roots are nurtured for optimum care with skincare grade ingredients while strands are nourished to look and feel their best with advanced haircare technology.
What is the 'skinification of hair'? And why has it become such a big beauty trend?
Here at GG whether it's the scoop on what hair colour should be on your radar, to new season trends the beauty world is talking about, we've got it covered! Which is why we're here to tell you all about Skinification…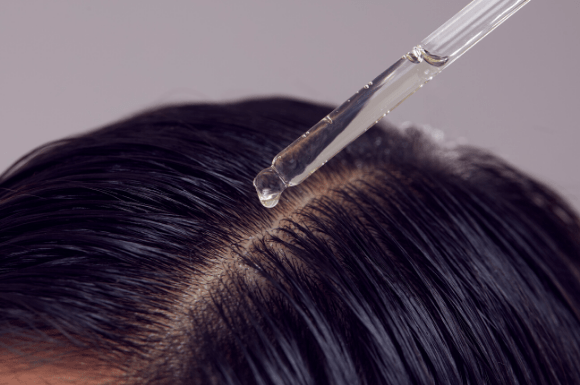 Robin explains: "The first thing to get straight is that 'skinification' is definitely a marketing word and not technical."
"Scalps are skin after all and they have always been influenced by hair care products so it's surprising this is seen as a new trend, it makes perfect sense to use skincare technology alongside haircare technology to look after your scalp, provide hydration and aid skin barrier function.." Because healthy hair starts from the roots! There is an awareness now more than ever of the importance of looking after your scalp in order to help hair look it's very best.
What ingredients are at the forefront of haircare right now?
"Traditional skincare ingredients that have been shown to work are being used more and more in hair care and scalp care. Many of these are natural or have natural origins, for example Hyaluronic acid. Natural oils that have traditional use in hair treatments are also making a comeback, a real favourite at the moment being Amla oil which has its origins in India and used by Ayurvedic practitioners," Robin adds.
Our Skincare Grade Ingredients
Our formulations nurture scalp and roots with skincare grade ingredients. Here are the ones that should be hot on your radar!
Caffeine
The hair growth powerhouse which works wonders for boosting overall health. Its main advantage being it helps encourage hair growth in the initial phases of the cycle. How? By targeting a hormone called DHT, which causes hair loss, by producing a combating hormone which helps hair grow. And, it promotes healthy hair follicles by aiding blood circulation to the scalp when messaging hair products into the scalp.
Hyaluronic Acid
Since becoming an essential skincare ingredient, it is clear the benefits of Hyaluronic Acid don't stop at your hairline! There are many benefits for both your hair and scalp. It's moisturising and softening properties prevent the scalp from becoming dry and flaky, providing the scalp with essential nourishment.
Allantoin
As a natural ingredient, Allantoin is extremely gentle so can be used on all skin types and is perfect for those with sensitive skin. It is thought to moisturise and soothe skin as it removes dead skin cells, leaving nourished and smooth skin underneath. What are the benefits in haircare? It's can be used to treat or prevent a dry itchy scalp and contains anti-irritant properties to reduce redness and help leave the scalp feeling refreshed. It also helps improve the softness and elasticity of hair while improving shine! It's an all-round hair saviour.
Why is it just as important to look after our scalp, as our hair?
Robin says: "Your hair starts its relatively long life in the scalp and remains attached to it throughout, why wouldn't you look after it?"
Four Steps to gorgeous, healthier-looking Hair
Like with skincare, you'd use a different regime for different skin types which is where skinification of hair comes in! Your haircare should be the same too! From product build-up to adding shine, we've got you covered – with regimes for all hair types and concerns. Discover the four skincare steps you can use to transform your haircare routine. Now more than ever it's important to give hair extra care!
1. PREP
Are face masks your skincare saviour? Hair masks work the same, targeting specific issues from product residue to nourishing your scalp. You'd prep your skin so get into the habit for your hair too! Our at-home treatments target problem areas for your healthiest-hair yet. From product build-up to adding moisture, discover your range to find your perfect PREP partner.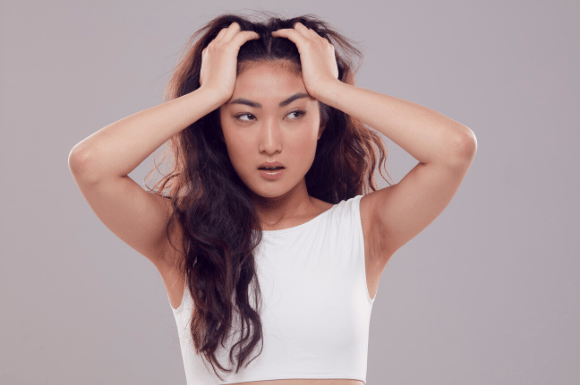 GG Hair Hack: Try leaving overnight to lock in moisture and add shine.
2. CLEANSE
Now it's time to refresh your routine and get serious about cleansing your hair as well as your face! Suffer from dandruff or product build up? Massage shampoo for a couple of minutes and rinse to remove excess product, wash away impurities and keep your scalp healthy!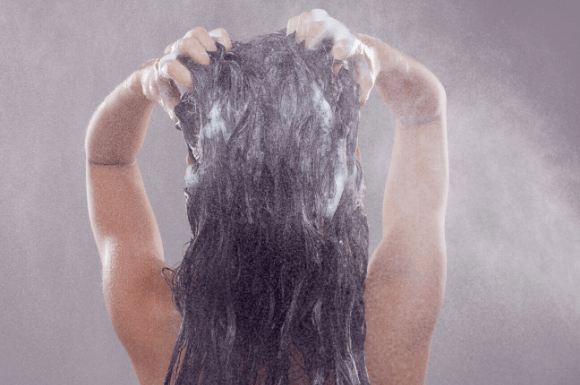 3. MOISTURISE
Hydrate your hair! Next, give your hair a hit of hydration by applying conditioner to mid-lengths and ends, giving strands the moisture boost they need to lock in shine.  This step is key to silky smooth strands, so make sure you don't skip it! Meet the hydrating heroes here to add shine and moisture.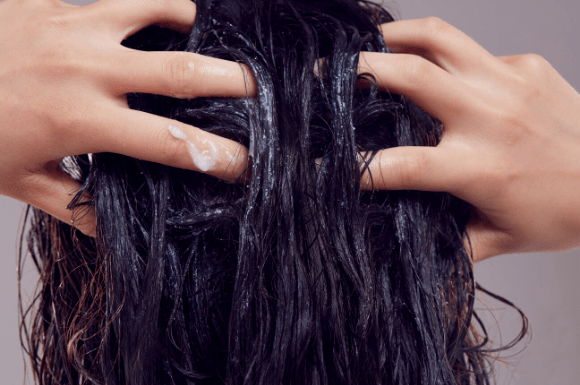 4. ENHANCE
You've completed the essentials – now it's time to take your haircare regime to the next level! From hair growth solutions to volume-boosting serums discover our hot picks.