Whether it's smooth ends, bouncy curls or silky waves, we all have hopes and dreams for our ideal head of hair. We know a constant salon-fresh look is technically possible, yet it somehow seems so unattainable. That is because there is a major component that many of us overlook or simply disregard when considering these luscious locks- our scalp health. In fact, the scalp in general is a somewhat avoided topic. This comes as no surprise, considering dandruff has been unfairly linked with social rejection for decades. However, it's time we bring the topic of scalp care onto the table. Healthy hair starts with a healthier scalp. That glossy shine and bounce? It starts at the root. If you're ignoring your scalp care, it's unlikely that your hair aspirations will ever be met.
What does a healthy scalp look like
As our scalps are usually covered in a mass of hair, the visual signs of skin crying out for help can go unnoticed. That's why we need to pay extra attention to how it feels. If you feel any sort of burning, dryness or itchiness, it's time to assess your scalp health. You may be wondering what does a healthy scalp look like? In short, it should be clean, calm, and smooth.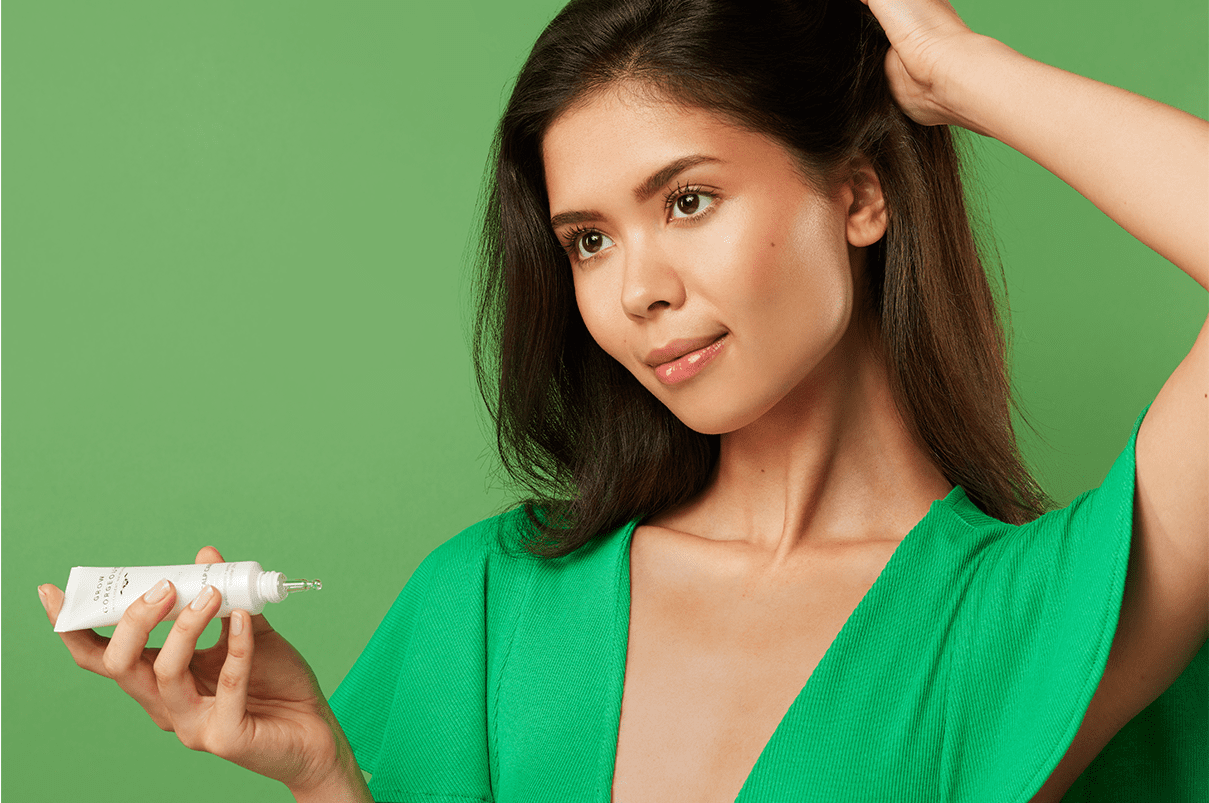 1. Itchy, flaky scalp
An itchy, flaky scalp is the first warning sign. These are the two most common pointers that you need to add some scalp care into your showering routine. You might be wondering why, all of a sudden, you have an itchy, flaky scalp? Upon further inspection, you may notice some redness too, and this means that your scalp is irritated. There can be multiple triggers of this irritation, whether that be stress at work, a reaction to a new hair product, or perhaps you're simply not shampooing enough!
In order to restore calm to your scalp, add in a soothing scalp care step every day for a month. The perfect solution for itchy, flaky scalp concerns is one with antioxidants and prebiotics to relieve sensitivity and rebalance a healthier scalp environment, such as our Soothing Cica Extract 25% Booster + Prebiotic. The Cica Extract (also known as Tiger Grass) forms a protective barrier for your skin and can help renew the cells on your scalp. It's known to treat sensitive skin and will calm, relieve, and soothe. Accompanied by Polyfructose extracted from the Chicory Root to cleanse and support the scalp's environment, this is the ultimate duo for an itchy, flaky scalp.