Last year, we all struggled through extreme root growth, split ends and misshapen layers so we could finally live out our hair fantasies once reunited with our favourite stylists. If you're anything like us, you probably swore you'd never go so long without visiting your salon. But with the cold weather creeping in and the end of 2021 is just around the corner, it's time to wrap up a great year for hair, and an even better year for Grow Gorgeous, with a look back at the statement hairstyles that really left a mark.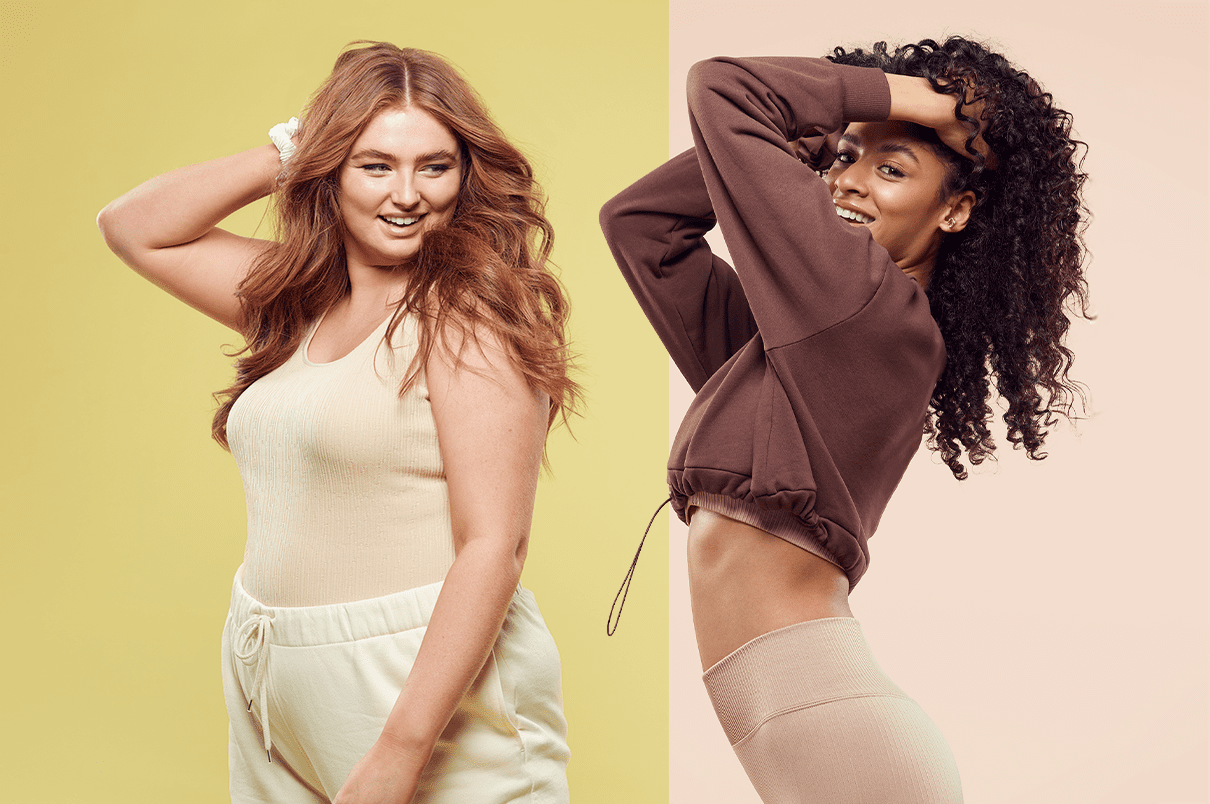 THE HOTTEST STATEMENT HAIRSTYLES OF 2021
We've chosen 3 looks, and a few honourable mentions, as our favourites for the year. If you're planning for your New Year, New You already, it may be time to switch things up with these easy to do hairstyles. If you've left it a little too long between salon visits, we're guilty too, let the hair inspiration flow as you look through these statement hairstyles. We've got you covered from throwback hair to hair hacks, and it's never too late to jump on one of these
FOR THE SOPHISTICATE – CLAW CLIP HACK
Got long hair but not sure how to style it? Or hair with a natural wave but you want to avoid using heat? Then this trending hairstyle is for you. We've seen countless hair hacks popping on our socials recently, but our absolute favourite is The Sophisticate. It's is an easy to achieve up-do, made for busy workdays or brunch with your girl gang. This claw clip hack is sure to leave you the subject of hair envy. Shop around for a statement clip, it's the centrepiece of your do so make sure you love it and follow the guide below to rock this easy to achieve statement hairstyle.
For a combo to conquer even your busiest days, before you style protect your hair from environmental stressors and atmospheric pollution with our Defence Anti-Pollution Leave-In Spray. We love the sophisticated feel to this look and we think it's perfect for any time you wake up on the wrong side of the bed and just want to nail your look in under 5 minutes.
FOR THE ALTERNATIVE GIRL – WOLF CUT
Feeling a little edgy? Want to try something new but not brave enough to take the step towards the chop? We get it. Business in the front and party in the back just got a modern make-over. Bangs and layers are a big deal, especially if you've got long hair. Enter, the Alternative. We dubbed the TikTok famous Wolf Cut so because not only does it ooze 80s rock-star glamour, but it's also an easy to do hairstyle that's perfect for those with longer hair that want a drastic change without sacrificing length. With a combination of face-framing layers and voluminous roots, the Wolf Cut is a high-fashion alternative to the shag cut.
With celebrities such a Billie Eilish rocking this do why not give it a go? You won't have to sacrifice your length and natural texture to pull off this look. If you do take the plunge we recommend adding, even more, lift to your layers by using our Volume Range, perfect for achieving alternative glamour.
THE THROWBACK QUEEN – BABY SPICE HAIR
All things Y2K have made a comeback this year, from Mariah Carey to low-rise jeans and embellished halter tops. We've all fallen prey to reliving our youth through the mediums of statement fashion and TikTok. But why not take it one step further with this throwback hair inspired by our noughties icons. If you're too young to remember the Spice Girls this is the cue to spice up your life and get researching! Our first style is throwback hair royalty, taking inspiration from Baby Spice herself, the easiest way to achieve this statement hairstyle is to separate your hair into two sections, the top and the bottom. Leave the bottom half of your hair loose, leave it natural for a twist on a classic or straighten it silky smooth to capture the original vibe.
If you're going to heat style make sure to use our Repair Heat Protection Leave-In Oil, to keep your lengths protected and any frizz under control! Split the top part of your hair into two, part in the centre, and pull both sides into small bobbles. You can either leave the mini ponytails loose, or you can wrap them into space buns for a quirky take on this classic. Either way, we're sure you'll look gorgeous in this easy to do hairstyle.
HONOURABLE MENTIONS –
CURTAIN BANGS – 2021 wouldn't have been complete without these trending hairstyles, coming in a strong contender is another throwback hairstyle that rocked the internet. Curtain Bangs are as 70s as bell-bottoms or fringe jackets. But TikTok would've been missing something special without countless content creators rushing out to try this throwback classic.
CRIMPED WAVES – It's been more than a hot minute since we crimped our hair, but nothing says summer like soft, beachy waves. Crimping made a big come-back this year in the art of using a curling iron to create loose waves throughout the hair. Perfect for a faux-natural texture to convince anyone that you woke up like this.
ALL NATURAL – This trend proved that natural hair could look just as high-fashion as styled hair. After nearly a year without our hairdressers, when we returned to socialising some of the world decided that enough was enough on heat-styling and chemical treatments. And we love it!
That's a wrap on our favourite trending hairstyles of 2021, from sophisticated, to edgy, to Baby Spice hair, there's been something for everyone. Unsure of trying one of these looks? You can always consult your stylist to see if the plunge is right for you. Never be afraid to hop on hair hacks or statement hairstyles, after all, you can always style it your way. We recommend being true to your gorgeous self no matter what you choose.
Struggling with your look? No matter your concern we're sure to have something that'll help! Take our Hair Quiz today, or browse our carefully curated range of hair heroes, to find the perfect products for you.